Alameda Research Tweets for First Time in History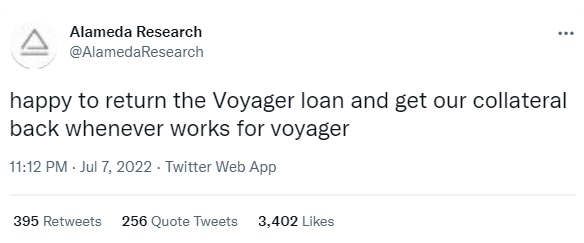 Sam Bankman-Fried's Alameda Research has just tweeted for the first time in history, "happy to return the Voyager loan and get our collateral back whenever works for voyager".
The collateral is Tether (USDT). How many loans has Alameda Research received from other Crypto firms using USDT as collateral!?
Click here to see Alameda's tweet.
Now do you see what's going on here?!