Arianne Phosphate (TSXV: DAN) Signs 50 Year Agreement!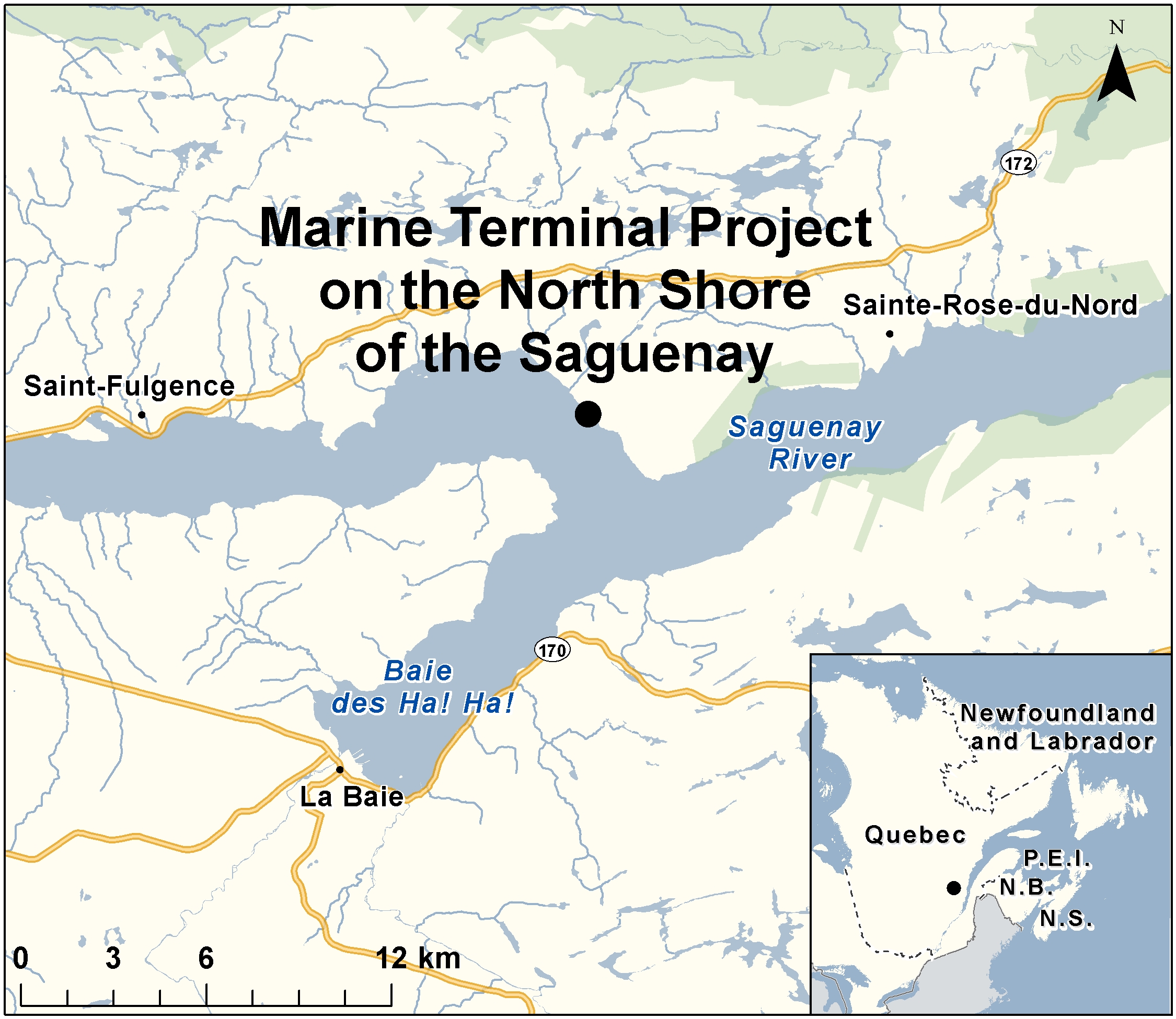 Arianne Phosphate Signs an Agreement in Principle With the Port of Saguenay for the Construction and use of a North Shore Facility
Agreement will allow for 50 year access to global markets
SAGUENAY, QC, April 15, 2021 - Arianne Phosphate (TSXV: DAN) (OTC: DRRSF), a development-stage phosphate mining company, advancing the Lac à Paul project in Quebec's Saguenay-Lac-Saint-Jean region, is pleased to announce that it has reached an agreement in principle with the Port of Saguenay (the "Port") regarding the future site of a maritime loading facility on the north shore of the Saguenay River. This Agreement will allow for both the Company and the Port to finalize details surrounding the costs, construction and operations of the facility from which, Arianne will be shipping its phosphate concentrate globally. The final agreement will cover the use of the facility for an initial period of 30 years, thereafter renewable twice for periods of 10 years.
"Like any globally traded commodity, transportation and logistics is a key element of success," said Brian Ostroff, CEO of Arianne. "Once loaded on a ship our phosphate can be sent anywhere and, given the high purity of our concentrate, we will enjoy tremendous economies of scale. This Agreement comes at a time when global demand for phosphate continues to rise driven by a greatly improved agricultural macro and growth in specialty applications such as Lithium Iron Phosphate (LFP) batteries for cars."
Jean-Sébastien David, COO of the Company added, "our Agreement comes after close cooperation with the Port and local authorities as Arianne continued to optimize its transportation plan from mine to port. With a 50-year Agreement, we will be in a strong position to supply our global customers from our long life-of-mine Lac à Paul project."
Currently, the Port of Saguenay operates its facilities on the south shore of the Saguenay River and is a main commercial hub in the region, shipping and receiving a variety of goods year-round. As part of the Agreement, Arianne will sell to the Port a parcel of land on the north shore thus, allowing for construction of a loading facility that allows for easy access and serves as gateway to international commercial centers.
Qualified Person
Jean-Sébastien David, P.Geo., Qualified Person by NI 43-101, has approved this release. Mr. David is also the Company's Chief Operating Officer.
About Arianne Phosphate
Arianne Phosphate (www.arianne-inc.com) is developing the Lac à Paul phosphate deposits located approximately 200 km north of the Saguenay/Lac St. Jean area of Quebec, Canada. These deposits will produce a high quality igneous apatite concentrate grading 39% P2O5 with little or no contaminants (Feasibility Study released in 2013). The Company has 173,354,669 shares outstanding.
Past performance is not an indicator of future returns. NIA is not an investment advisor and does not provide investment advice. Always do your own research and make your own investment decisions. This message is not a solicitation or recommendation to buy, sell, or hold securities. NIA has received compensation from DAN of USD$30,000 cash and expects to receive options to purchase 100,000 shares of DAN stock with an exercise price based on the closing price of the stock on the day before the options get issued for a six-month marketing contract. This message is meant for informational and educational purposes only and does not provide investment advice.