MOX Gains by 12.24% to New 2022 Closing High of $0.55!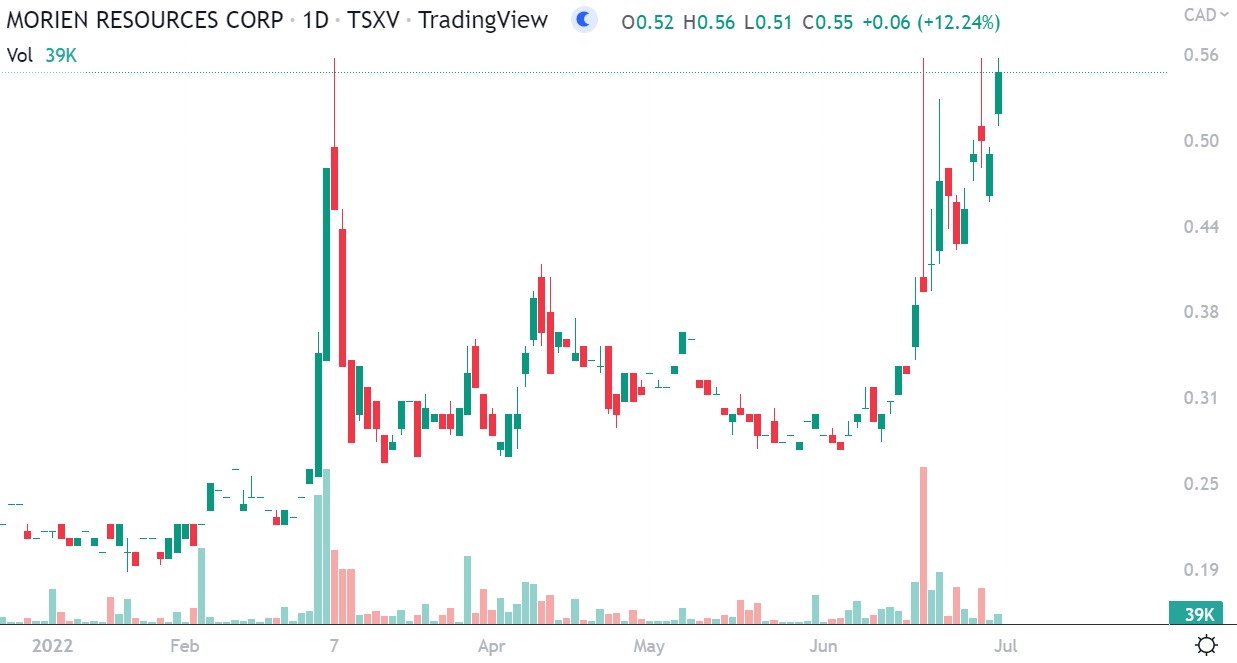 Morien Resources (TSXV: MOX) gained by 12.24% today to a new 2022 closing high of $0.55 per share! MOX is the #1 hottest stock in the entire market and is likely to breakout above $1 per share in the weeks ahead as the Donkin Coal Mine prepares for its reopening! MOX's key breakout point is $0.56 per share! MOX is an event driven stock that is totally disconnected from the rest of the market!
The only stock that we are 100% confident will make larger gains than MOX over the next year is Augusta Gold (TSX: G). Gold stocks are going through their capitulation phase right now, which is what we want to see happen in the summer... so that gold can be the only industry to make massive gains during the fall and winter when the rest of the market collapses!
MOX and G are the two biggest sure thing discoveries of our careers!
Past performance is not an indicator of future returns. NIA is not an investment advisor and does not provide investment advice. Always do your own research and make your own investment decisions. This message is not a solicitation or recommendation to buy, sell, or hold securities. NIA's President has purchased 174,200 shares of G in the open market and intends to buy more shares. This message is meant for informational and educational purposes only and does not provide investment advice.