Palladium Just Exploded by $78.20 Over the Past Hour!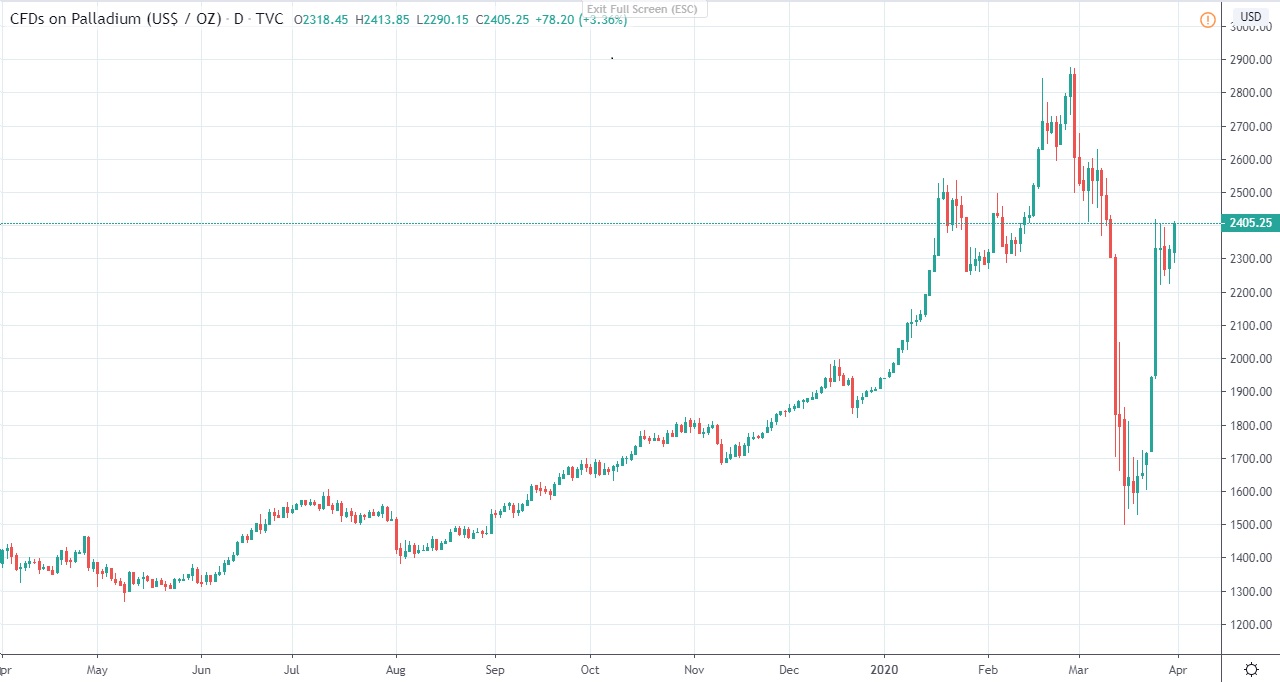 With all of South Africa's palladium mines closed for a minimum of 21 days, palladium has just exploded over the past hour by $78.20 to $2,405.25 per oz! Even when South Africa's palladium mines eventually reopen, it will be a very long process to ramp up production. Demand for palladium fueled by trillions of dollars in global helicopter money to consumers will ramp up at a much faster pace. This will cause the most severe palladium shortage in world history and could potentially send palladium to rhodium-like prices by mid-to-late April. The timing couldn't be more impeccable for Benton Resources (TSXV: BEX) because its 19.68% owned Clean Air Metals will begin trading on the TSX Venture exchange under the symbol AIR at almost the exact same time this perfect storm for palladium takes place. Now you are beginning to understand exactly why NIA's President has been accumulating BEX for months and intends to accumulate additional BEX shares in the days ahead!
Past performance is not an indicator of future returns. NIA is not an investment advisor and does not provide investment advice. Always do your own research and make your own investment decisions. This message is not a solicitation or recommendation to buy, sell, or hold securities. NIA's President has purchased 1.05 million shares of BEX in the open market. He intends to buy additional BEX shares prior to Clean Air Metals going public. Sometime after Clean Air Metals goes public he intends to sell his BEX shares for a profit. This message is meant for informational and educational purposes only and does not provide investment advice.