TSN is a Once in a Decade Mining Opportunity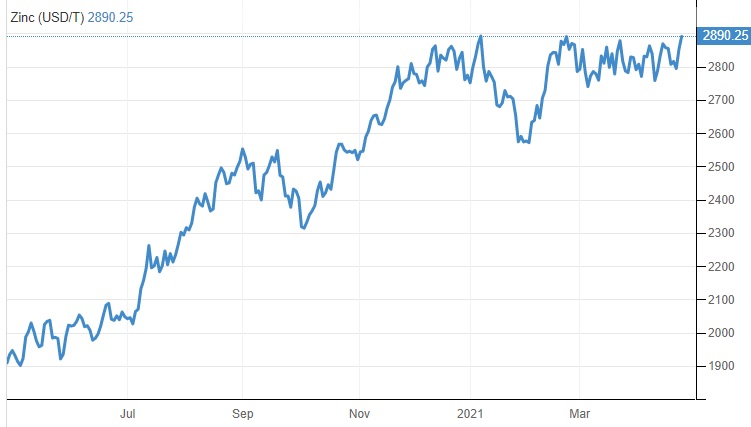 NIA's President Gerard Adams truly considers Telson Mining (TSXV: TSN) to be a once in a decade opportunity in the mining space. If you haven't done so yet, be sure to watch the four exclusive must see videos that Gerard posted yesterday evening from his trip a few weeks ago to TSN's 100% owned Tahuehueto gold mine construction project where TSN is building a 1,000 tpd mining operation by clicking here! Between Friday evening and this morning, TSN issued two extremely important press releases announcing a number of major positive developments!
We showed you last night how a large part of Tahuehueto's infrastructure construction had already been completed by the company pre-COVID. TSN announced this morning that construction work at the site was accelerated last week with additional construction crews arriving at the site and re-commencing assembly work of the mineral processing facility! In addition, they are preparing for the start of work on other major infrastructure initiatives such as the tailings storage facility, water pumping station and the water line that will supply the necessary water to sustain continuous milling and mining operations.
The total CAPEX investment required to complete Tahuehueto mine construction and commissioning of the project is estimated at US$15.4 million. This includes US$12.6 million for equipment and construction including a 15% contingency, plus US$2.8 million of working capital to support the operations until the mine has achieved positive cash flow.
TSN in its most recently reported financial results for 3Q 2020 generated revenue of CAD$6.697 million from its 100% owned Campo Morado Mine, for an amazing QoQ increase of 103.4% compared to 2Q 2020. TSN achieved positive operating cash flow of CAD$4.183 million along with positive free cash flow of CAD$3.313 million! TSN only processed 127,438 tonnes of mineralized material during the quarter or 1,385.2 tonnes per day.
Since Gerard's trip to Tahuehueto one month ago, TSN has been significantly derisked with the company closing on a CAD$10.08 million private placement and most recently on April 16th it executed the Empress Silver Stream agreement that will provide an additional US$5 million in two tranches to fund Tahuehueto construction. An additional US$12 million in financing from a Accendo Banco loan facility is expected to close in the coming weeks along with the restructuring of TSN's outstanding loans with Trafigura and Nyrstar. TSN has already restructured its Escorfin loan and in a press release issued on Friday evening the company provided details on the new repayment terms that are very friendly to TSN shareholders!
TSN will release its 4Q 2020 results this week and we are 100% sure that the company will report very strong revenue growth! How do we know for sure?! TSN's currently operating Campo Morado Mine is primarily a zinc mine and the average zinc price in 4Q 2020 based on the IMF's Global Price of Zinc data increased by 12.21% over 3Q 2020! More importantly, TSN has been consistently ramping up its Campo Morado Mine in recent quarters and in 4Q 2020 appears to have processed 1,829.47 tonnes per day for an increase of 32.07% from 3Q 2020!
After TSN's very strong growth to be announced this week for 4Q 2020 we won't have to wait long for 1Q 2021 results, which will be due out next month and will likely show continued strong growth! Zinc futures continued to trend higher during 1Q 2021 as TSN has continued to ramp up its processing at the Campo Morado Mine!
This morning, TSN made a HUGE announcement that will further drive revenue growth moving forward! As part of TSN's ongoing restructuring of its Nyrstar loan agreement, TSN has purchased the Campo Morado VPP Royalty for US$4 million in stock!
According to TSN's CEO Ralph Shearing, "The closing of the VPP Royalty is a major positive step for Telson and the Campo Morado Mine and will increase revenue at Campo Morado on an ongoing basis. To put this into context, at average March 2021 realized zinc sale prices, purchasing the VPP Royalty, that would have been at its highest variable rate of 4.25% on the production of zinc, Telson has realized additional revenue of over US$450,000 for March 2021 production."
Zinc is rising big today and is about to surpass its most important key breakout point!
Past performance is not an indicator of future returns. NIA is not an investment advisor and does not provide investment advice. Always do your own research and make your own investment decisions. This message is not a solicitation or recommendation to buy, sell, or hold securities. NIA has received compensation from TSN of USD$100,000 cash for a one-year marketing contract. NIA's President purchased 1 million shares of TSN in its most recent private placement. This message is meant for informational and educational purposes only and does not provide investment advice.