Top 10 Most Important Inflation/Economic Charts for May 2021
This past quarter we have seen a 300%+ increase in the number of S&P 500 companies mentioning inflation in their earnings conference calls.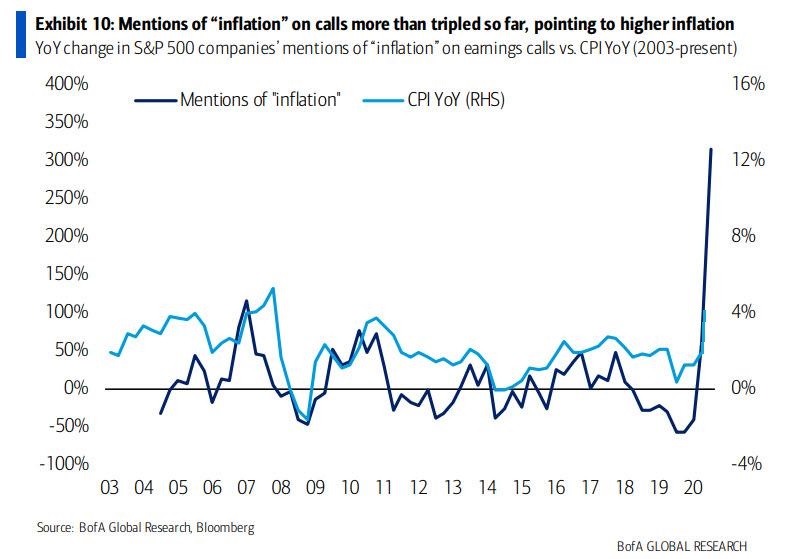 U.S. Core Price Inflation in the month of April 2021 saw its largest month-over-month increase in nearly 40 years rising by 0.92% or three standard deviations above average.
U.S. stock market margin debt hit $822,551,000,000 at the end of March 2021 up 71.62% year-over-year from $479,291,000,000 at the end of March 2020.
U.S. stock market margin debt has increased for a record twelve consecutive months.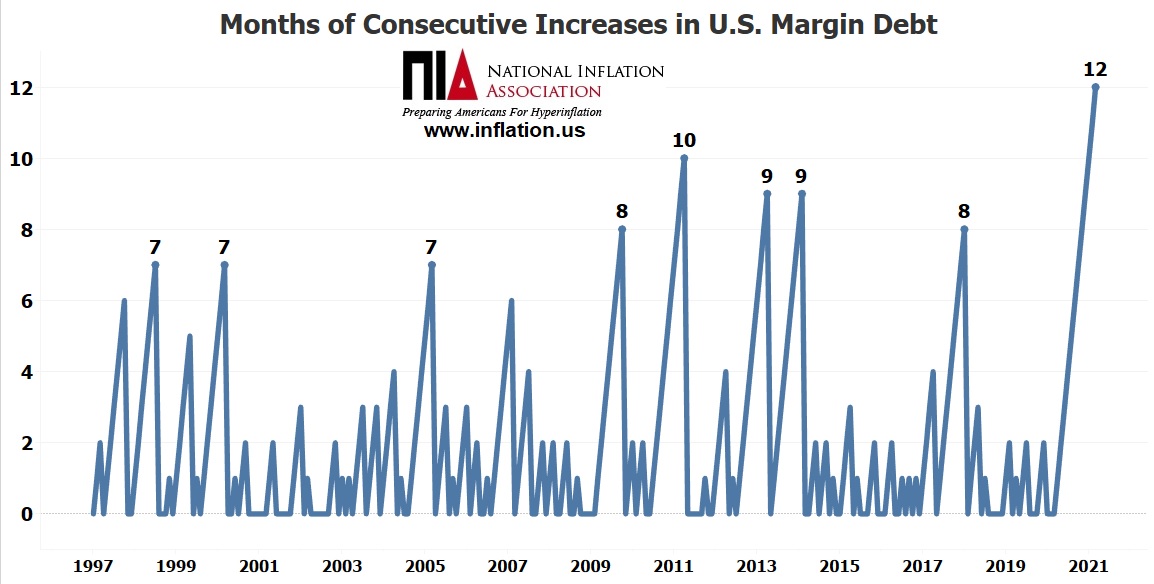 On every prior occasion that U.S. margin debt increased by more than 60% year-over-year the S&P 500 made large declines over the following 12 months.
The rapidly rising copper/gold ratio is a sign that U.S. 10 year bond yields are about to rise significantly higher.
In mid-February 2021, the NASDAQ's market cap as a percentage of U.S. GDP peaked at a new all-time high of 100.71% or more than 4 standard deviations above the long-term average of 26.43%.
The total market cap of cryptocurrencies has surpassed $2.5 trillion.
There is no incentive for Americans to get jobs due to all of the money printing and transfer payments. Unfilled U.S. job openings have reached a new all-time high of 8,123,000.
A record 33.8% of U.S. personal income over the past year has come from unearned transfer payments.