Huge Uber Copter Play: SKAS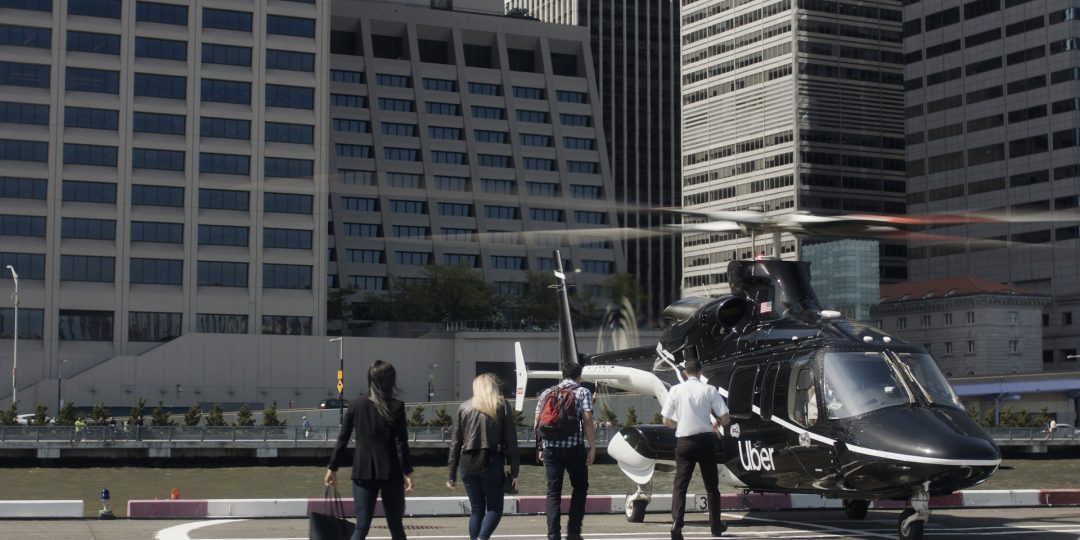 Uber recently launched a new service in Manhattan called Uber Copter. Each day between the hours of 2PM and 6PM, Uber Copter can take you from the Downtown Manhattan Heliport to JFK Airport in only 8 minutes at a one-way cost of only $200-$225. NIA has discovered the #1 way to capitalize on the success of Uber Copter: Saker Aviation (SKAS).
SKAS is the operator of the Downtown Manhattan Heliport where Uber Copter is leaving from! SKAS has only 1.013 million shares outstanding for a market cap at $5.50 per share of $5.57 million. SKAS finished its most recent quarter with a record high cash position of $3.502 million and no debt, giving SKAS an enterprise value at $5.50 per share of only $2.06 million!
Over the last twelve months, SKAS has generated positive EBITDA of $1.195 million, operating cash flow of $985,000, and free cash flow of $805,000. SKAS is trading with an enterprise value of only 1.73X EBITDA, 2.09X operating cash flow, and 2.56X free cash flow!
SKAS recently declared a $0.50 per share cash dividend. SKAS made its first quarterly $0.125 per share cash dividend payment on October 17, 2019. Additional $0.125 per share quarterly cash dividend payments will be made on February 13, 2020 followed by May 14, 2020 and finally August 13, 2020. After this $0.50 per share cash dividend is done being paid, SKAS intends to continue paying a regular quarterly cash dividend payment based on its profitability at that time!
At SKAS's current share price of $5.50 it is paying an enormous dividend yield of 9.09%!
In 3Q 2019 alone, SKAS earned operating cash flow of $521,000 vs. $243,000 in 3Q 2018 for year-over-year operating cash flow growth of 114.5%! Uber Copter opened to all Manhattan Uber users in early October and we believe SKAS's 4Q 2019 results could be very strong with the addition of Uber Copter rides providing on-demand transportation between SKAS's Downtown Manhattan Heliport and JFK Airport!
Past performance is not an indicator of future returns. NIA is not an investment advisor and does not provide investment advice. Always do your own research and make your own investment decisions. This message is not a solicitation or recommendation to buy, sell, or hold securities. Never make investment decisions based on anything NIA says. This message is meant for informational and educational purposes only and does not provide investment advice.