NIA's #1 Pick for 2020: AOT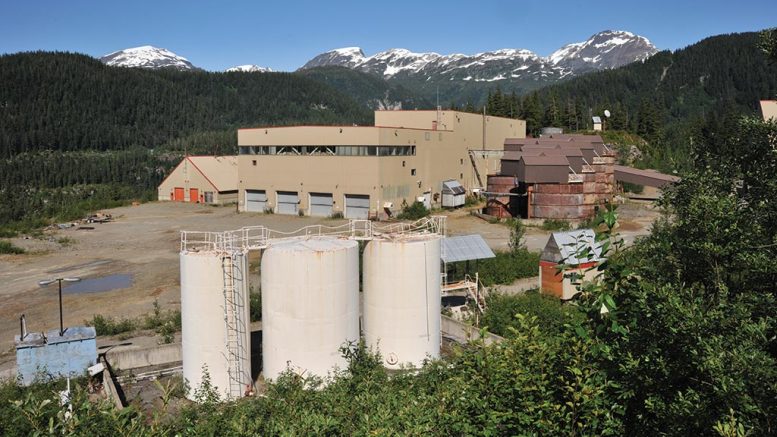 NIA's #1 stock suggestion for 2020 is Ascot Resources (TSX: AOT) or AOTVF in the U.S.
AOT has been an out of favor stock for the past year with extremely negative investor sentiment, but this is about to change and presents an unbelievable opportunity at its current price of $0.51 per share. AOT has 231.75 million shares outstanding for a market cap of only CAD$118.19 million or USD$89.79 million. AOT owns one of the world's largest, highest grade advanced gold resources with near-term production potential. Major short-term catalysts are ahead and we believe AOT will become a takeover target after the release of a 1Q 2020 feasibility study, which will show low CAPEX to bring AOT's Premier Gold Mine into production!
AOT's Stewart, BC gold properties currently have a total measured & indicated resource of 5,970,100 tonnes grading 7.55 g/t gold for 1,449,000 oz of contained gold! AOT also has a total inferred resource of 6,435,400 tonnes grading 7.05 g/t gold for 1,459,300 oz of contained gold! This gives AOT a total gold resource of 12,405,500 tonnes grading 7.29 g/t gold for 2,908,300 oz of contained gold!
Over the past few months, AOT completed 42,000m of infill drilling. Beginning in mid-December and continuing into early January, we expect AOT to make a series of major news announcements, which will report large gold resource upgrades from the inferred category into the measured & indicated categories for the five major deposits of its Premier Gold Mine: Premier/Northern Lights, Big Missouri, Silver Coin, Martha Ellen, and Dilworth! In 1Q 2020, we expect AOT to release a feasibility study for its Premier Gold Mine, which will likely upgrade a large portion of AOT's measured & indicated gold resource into being a proven & probable gold reserve!
After the release of AOT's 1Q 2020 feasibility study, we expect companies like Sprott to compete to offer AOT project financing to bring the Premier Gold Mine into production. We expect the feasibility study to show low initial CAPEX and extremely strong economics!
Between 1918 and 1952, AOT's Premier Gold Mine was the #1 largest gold mine in North America! It produced a total of 2 million oz of gold and 45 million oz of silver! When it reenters production in the near-future, the Premier Gold Mine will produce gold at a much faster rate because ore will be coming from multiple deposits simultaneously. One of those deposits is Big Missouri, which was developed by Cominco and brought into production in 1938, but forced to close in 1941 due to wartime economic pressure. Another one of AOT's deposits Silver Coin was mined briefly by Westmin Resources in 1991 and produced 29,300 oz of gold and 183,000 oz of silver in 1991 at grades of 8.9 g/t gold and 55.5 g/t silver.
Keep in mind, prior to the completion of the Northwest Transmission Line in 2014, all mining done in the Stewart, BC region had to be powered by diesel generators, which required the continuous delivery of diesel fuel by truck and made the cost of mining astronomical! Major infrastructure investments into the region in recent years will finally make it possible to produce high grade gold from AOT's Premier Mine with very low production costs!
AOT has amazing infrastructure already in place including a 2,850 ton per day mill that was built by Westmin Resources in 1989! Production of 2,850 tons per day at an average gold grade of 7.55 g/t means that AOT's Premier Mine has the potential to produce up to 250,000 oz of gold annually. On a more conservative basis, we expect AOT's annual production to be in the 150,000-200,000 oz range. At $1,500 per oz gold, AOT could generate annual revenue of $225 million to $300 million! Gold miners that produce extremely high gold grades of 7.55 g/t usually trade for approximately 5X revenue, which could make AOT a $1.1-$1.5 billion company once in production!
NIA's President has purchased 150,000 shares of AOT in the open market. Past performance is not an indicator of future returns. NIA is not an investment advisor and does not provide investment advice. Always do your own research and make your own investment decisions. This message is not a solicitation or recommendation to buy, sell, or hold securities. Never make investment decisions based on anything NIA says. This message is meant for informational and educational purposes only and does not provide investment advice.