NIA's Prediction Came True in One Week!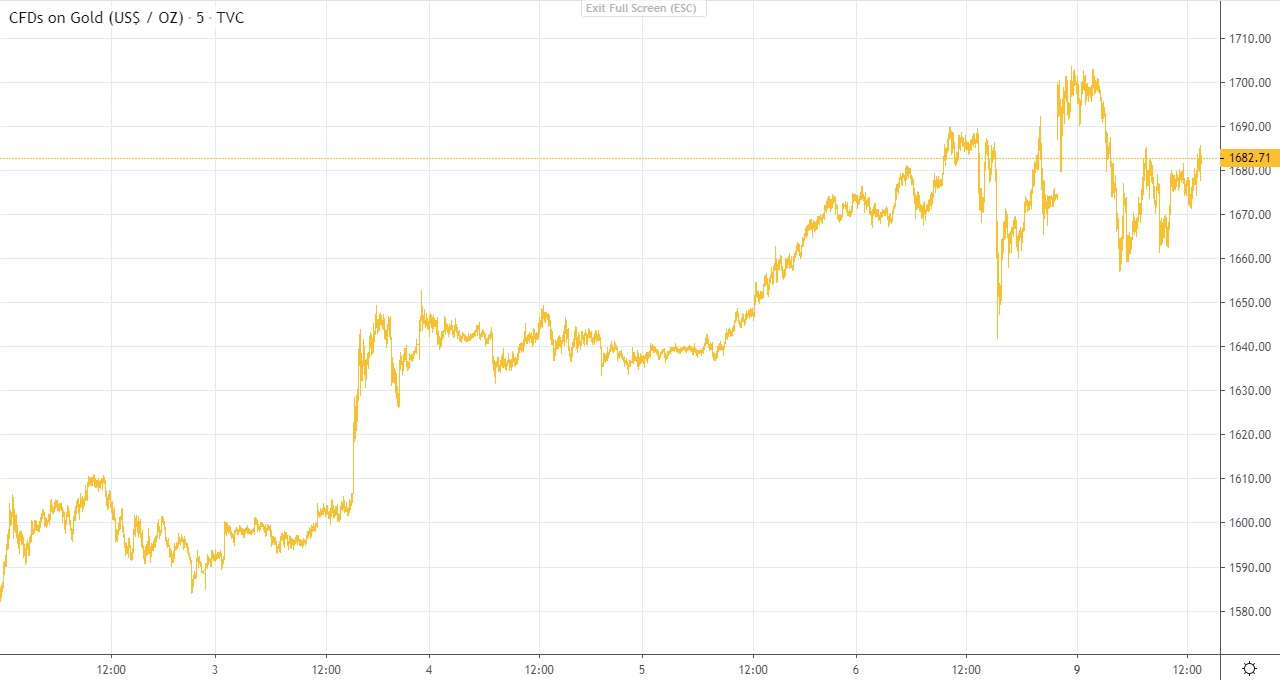 Exactly one week ago with gold trading at $1,593.50 per oz, NIA sent out an alert entitled, "Why Gold will Rally to $1,700 Very Quickly". This morning, gold hit a new 7-year high of $1,703.60 per oz. NIA's prediction came true in only one week with gold rising as much as $110.10 per oz from our prediction on the morning of Monday, March 2nd!
The largest expense for gold miners is the cost of energy and crude oil crashed by as much as 34% this morning to a new 4-year low of $27.40 per barrel! The Gold/Crude Oil Ratio gained as much as 72.7% this morning to a new all-time high of 60.50!
An exploding gold price along with a crashing crude oil price is the #1 best case scenario for gold mining/exploration stocks!