Proof AHG About to Launch CBD-Infused Products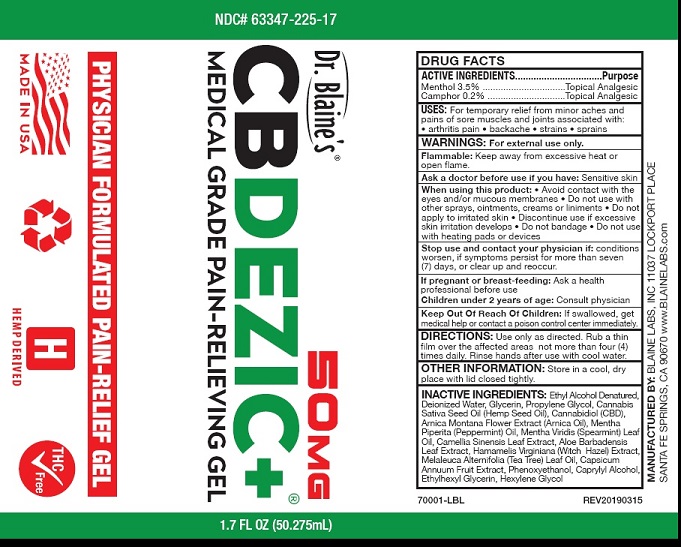 To Search the FDA's National Drug Code (NDC) database for

finished

drug products: click here. Once there, change "select type" to "proprietary name". Below that, type in  "CBD" and click "search".
You will see that the FDA now has

53 registered products with CBD

in their name. Look on the left side under "Proprietary Name" and scroll down to the 24th listed product. It is called CBDezic. Look over to the right and you will see that the Labeler Name is Blaine Labs Inc, the company Alternate Health (CSE: AHG) is acquiring and intends to

transform

into an

international CBD leader

.
CBDezic

hasn't yet

been

announced

by AHG or Blaine Labs but it is a finished product ready for launch and marketing and just one of

many CBD-infused

products that AHG will be launching through Blaine Labs between now and year-end 2019! You will notice that CBDezic is a topical gel product that Blaine Labs can officially begin to market as of March 1st, 2019. On March 25th, 2019, Blaine Labs registered the domain name CBDezic.com - although the web site

hasn't yet

been

launched

.
We have

obtained a picture

of what CBDezic's

product label

will look like. The product label makes it clear that CBDezic is a

medical grade

pain-relieving gel. Importantly, it also states that

CBDezic

is

physician formulated

, made in the USA, hemp derived, and THC free!
CBDezic has its NDC printed on the top of the label, confirming that the product is

registered

with the FDA and is manufactured at an

FDA inspected facility

that complies with all

cGMP standards

.
Shockingly

, some of the industry's

highest market cap

companies like Curaleaf (CSE: CURA) are manufacturing

non-medical grade

products in

non-FDA inspected facilities

that

don't comply

with

cGMP standards

. CURA's products

aren't labeled properly

and

don't even display

an NDC.
NIA

predicts

that by year-end 2019, AHG will have

CBD-infused

products

sold at more retailers

across the U.S. than CURA, when CURA today is a $6.6 billion market cap company.
Past performance is not an indicator of future returns. NIA is not an investment advisor and does not provide investment advice. Always do your own research and make your own investment decisions. This message is not a solicitation or recommendation to buy, sell, or hold securities. NIA is receiving compensation from AHG of USD$40,000 cash for a one-month marketing contract. Never make investment decisions based on anything NIA says. This message is meant for informational and educational purposes only and does not provide investment advice.